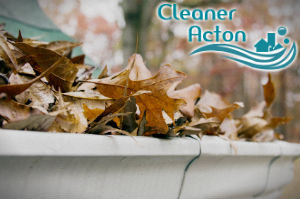 Is the guttering of your house, block of flat, office or other building clogged and filled with debris? You can rely on the skilled and experienced technicians in our company to carry our effective gutter cleaning which we offer within Acton at competitive rates.
The work of our staff is qualitative, safe and ensures unblocked and properly functioning downpipes. The cleaning includes using of carbon fibre telescopic poles, special vacuum cleaners, ladders, cameras and other equipment.
Call us to schedule an appointment with any of the gardeners in our company and receive a free quote.
Reliable Gutter Cleaning Services W3
The gutter cleaning work of our gardeners includes using of:
Telescopic poles made of carbon fibre which are extendible
Special dry and wet vacuum cleaners
Tiny cameras attached to the cleaning equipment
Ladders and other tools which may be necessary
Our staff carry out effective sanitising of guttering that ensures complete and effective removal of debris, leaves, moss, grass and grime. The work is conducted with special vacuum cleaners which have attached small cameras to supervise and control the cleaning process.
" What a great gutter cleaning service you have. I was very impressed with the results I got from your company. I did not pay a very expensive price and I was not expecting a high quality work, but I got just that. My drainage system is working impeccably now. -Robert"
Affordable Gutter Cleaners Acton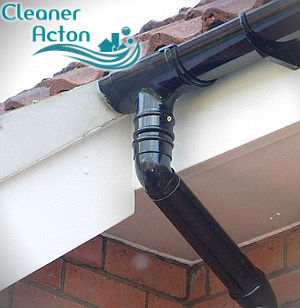 Our technicians can get to the 4th and upper floors using telescopic poles providing safe from the ground cleaning. In some cases the work can be implemented with ladders. Use the reliable gutter cleaning services which we offer in Acton, W3 and you will have well maintained and functional downpipes which won't create any leaks in your property.
Most proprietors should provide unclogging and cleaning of the ducting in their house, block of flats and other estate at least once per year. This way all debris, grime, mud, moss and soiling will be removed from the internal areas of downpipes and they will function effectively.
Dirt and grime can clog gutters, cause blockages which lead to overflowing of rainwater and leaks.
If you rely on our team of professionals to ensure the proper functioning of your guttering system, the cleaning will be conducted safely and properly. Our gutter cleaning services are at your disposal in W3 seven days per week at affordable rates.
Call us whenever you need professional sanitising and unclogging of the downpipes of your house, office building, block of flats of rented property and we will prepare you a quote. The cleaning work will be provided at a convenient to your family and the owner date and time with the help of high-quality tools and equipment, supplied by our company.